Surprise! It's a chance for more rewards!
The Surprise Boost is a super fun way to win some surprise rewards. When this time-limited booster is active, you'll get a bonus prize for some of the orders you complete.
Obtaining the Surprise Boost
The Surprise Boost can be obtained through different ways in the game, such as:
A prize for completing the Daily Challenge

An event reward

Purchasing it in the store

Purchasing it through a promotion
Using the Surprise Boost
Once you win the booster, it will be added to the beginning of your queue, so you can use it right away.
When you activate the booster, a surprise box will appear on the left corner of each order, with a timer on top of it. ⏱️

After you complete an order, the surprise box will open, and you'll get your bonus prize, in addition to the regular order rewards.

The timer will indicate how much time you have left to use the Surprise Boost. Once the timer runs out, the surprise boxes will disappear and the orders' rewards will return to normal.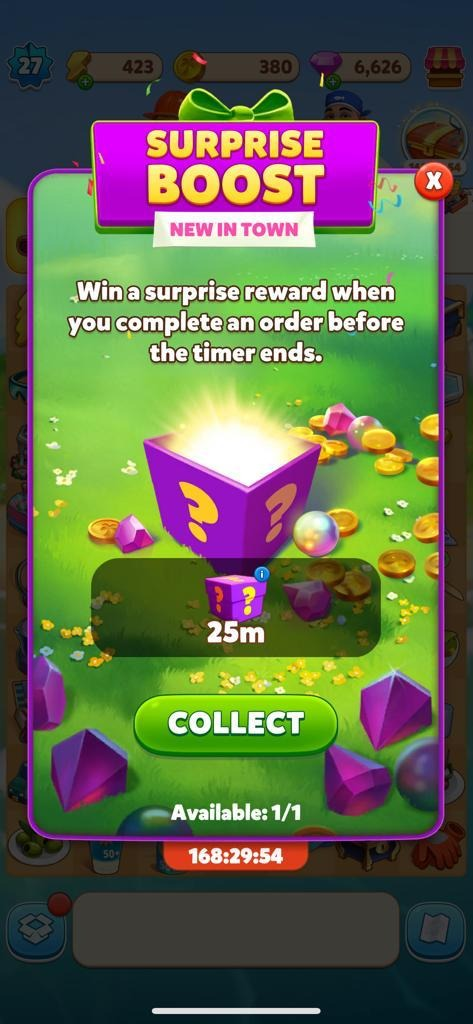 Please note that you can only activate one Surprise Boost at a time.
Get ready to add a boost to your journey!