Mysterious letters can be found when using the Beach Bucket Producer, though these are rare so make sure to save them in your inventory while you use this producer to fulfill orders. Merging these letters together will result in the Island Producer.

The Mysterious Fossil can be obtained by combining two fossil pieces. One of these pieces can be obtained by using the Island Producer, and finding it will unlock a mystery order which can be completed in order to earn the other piece.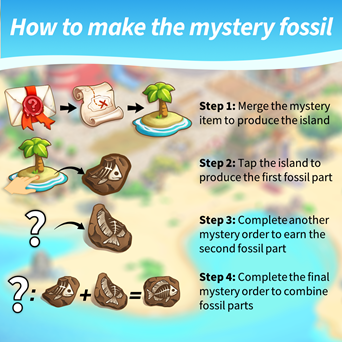 If you completed all of the Mystery Fossil orders, you can safely sell the extra fossil halves to get some amazing rewards in return.