Let's jump on board the Joker Card express and explore this super fun feature in our game. 🃏
Ready to add a Joker to your deck? You can get one from a promotion or earn one by winning it in events like Mission Events, Daily Challenges, and more. 🏆 Keep playing to collect them all and build your ultimate deck!
Once you have the Joker, the fun really begins:
Claim the Card and then click on 'Choose Now' 👆

You'll see your missing cards organized like a well-planned itinerary, from the first set to the last. Super easy to find what you're looking for! 👀

Select a Card and click on 'I'll take it!' ✅ And guess what? The rewards you'll get for completing a set are displayed right there in the set header. 🎁

Enjoy adding to your collection. 🤩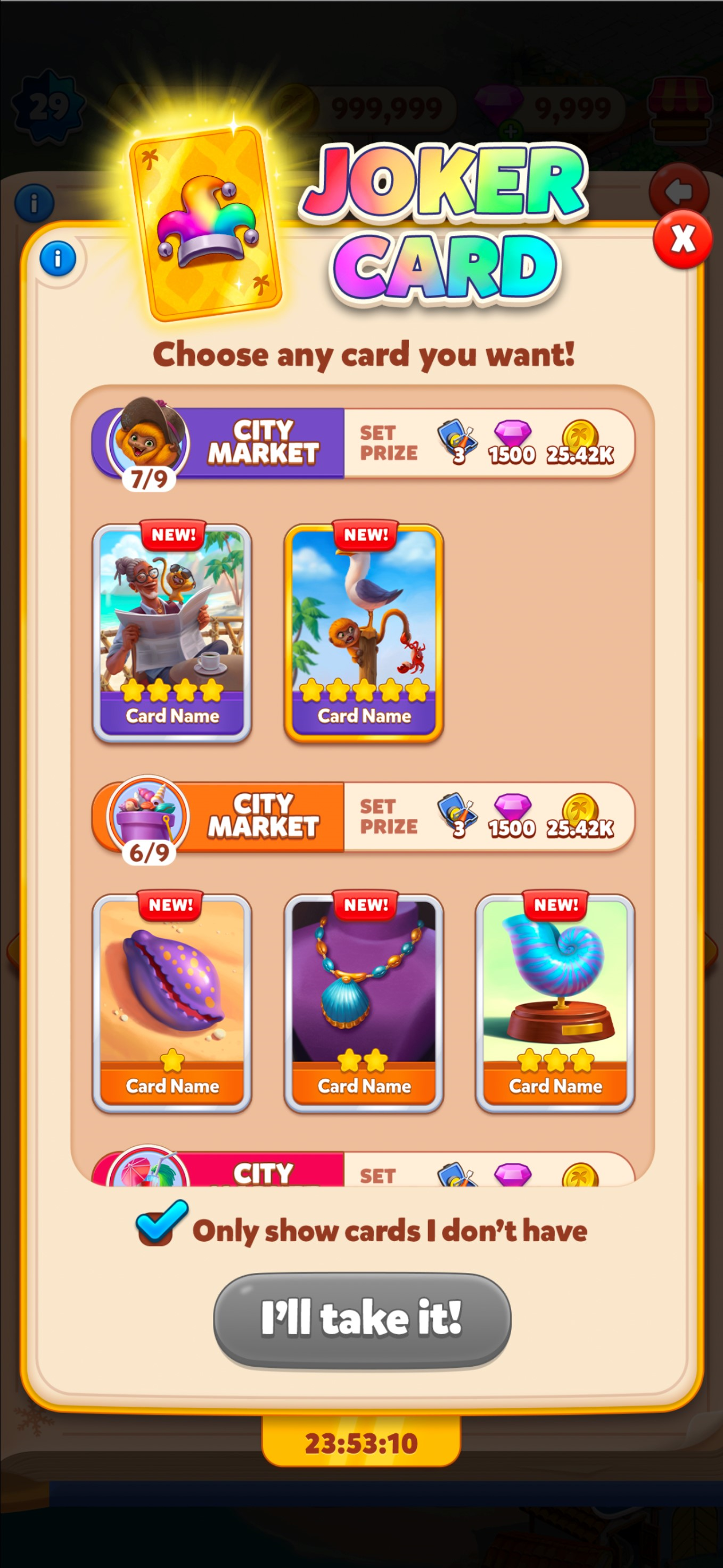 Common vs. Golden Joker Cards:
🔒 Common Joker: Select any non-Golden Card with this one.
✨ Golden Joker: This dazzling gem lets you choose all kinds of Cards, including Golden Cards.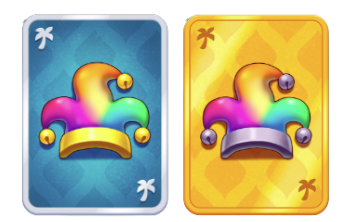 🧑‍🤝‍🧑 Neighborly Advice: If you want to hold onto your Joker for later, it'll be waiting for you in your Card collection. Just remember, that Joker Cards do expire. 🕛
Now that you're a Joker Card expert, you're all set to make the most of this thrilling addition to your Travel Town escapade. Have a blast, and may your journey be filled with wild cards and epic adventures! 🌄