Get ready for a thrilling ride in the Fantasy Island Event! Build the dream island you've always wanted. 🏝️
When the event is live, you'll first need to collect the unique tokens by:

Use tokens at the Fantasy Island Shop to grab awesome decorations

Place your decorations before going back to the Shop for more. Each decoration can only be placed on the island once.

Deck out your island, unlock new stages, and score sweet rewards. 🔓 Remember, you can only get decorations one level at a time.

Discover the island's story, and share it on Social Media for others to enjoy.
The event ends when time runs out 🕛, or when you've purchased and placed all the decorations. Any leftover tokens will turn into rewards at the end of the event, and your decorated island will remain on the map, even after the event's over. 😇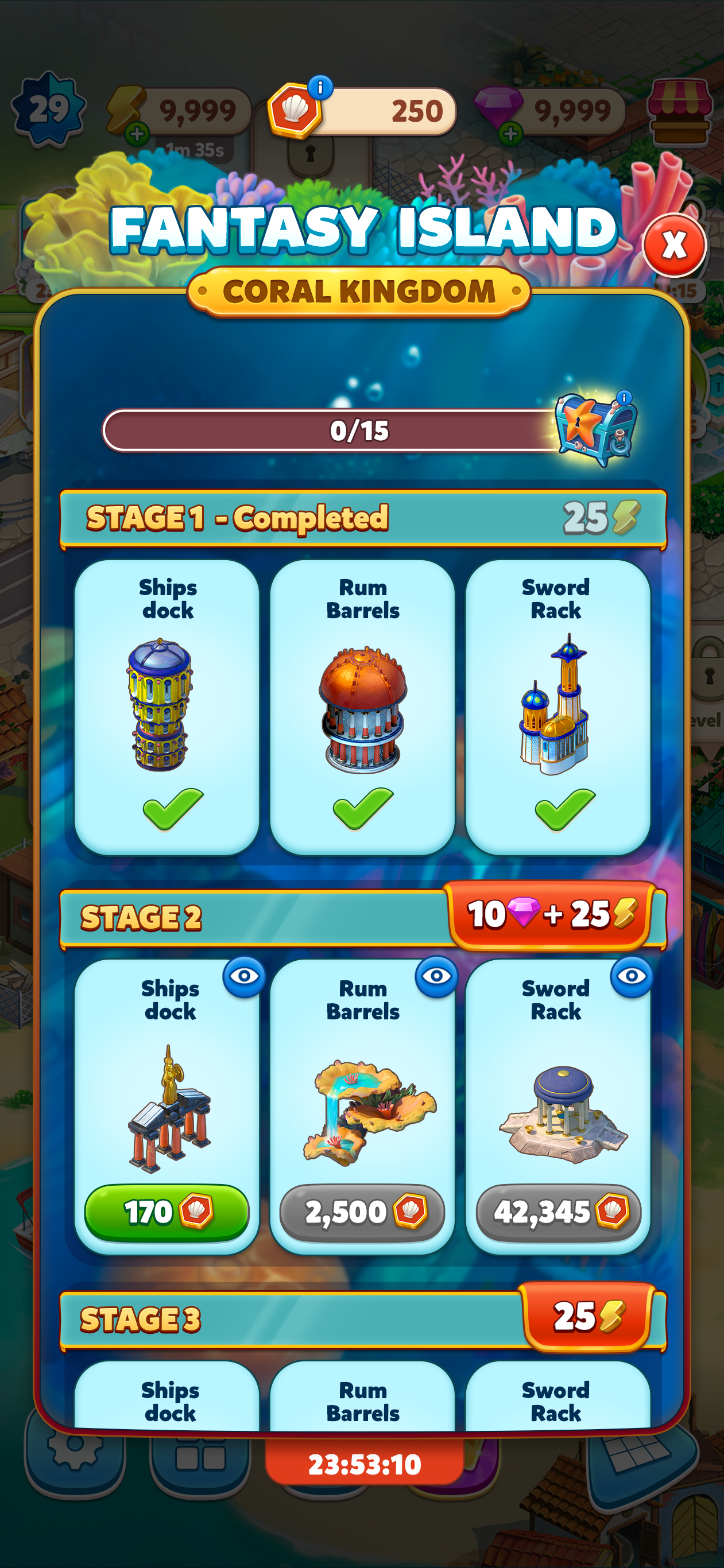 ⛵Travel Tip:
New islands are on the horizon, so stay tuned for your next adventure. 👀
Ready, set, sail!